As part of the Austrian Forestry Conference on May 23 in Seckau, the Josef Ressel Forestry Prize was awarded amongst others to a Forstfrau of the first hour, Elisabeth Johann!
Federal Minister Elisabeth Köstinger and (still at that time) Section Chief and Chairwoman of the Association for the Promotion of Forestry Maria Patek honored the award winner and the other winners in a festive atmosphere. The association awards the Josef Ressel Forest Prize as recognition for its lifetime achievement or for special merits in the field of forestry in Austria.
Elisabeth Johann was awarded the prize for her life's work as an important forest historian and mediator between the forestry sector and the people. Dear Elisabeth, we congratulate you on this more than deserved award - which unfortunately you could not accept personally, because ... you were traveling with the German Forstfrauen through Bulgaria!
Since it fit more than good that the chainsaw, which was raffled in the context of the Forstverein conference, also went to a Forstfrau, namely Daniela Reinbacher! We wish you a lot of fun and joy in the active use!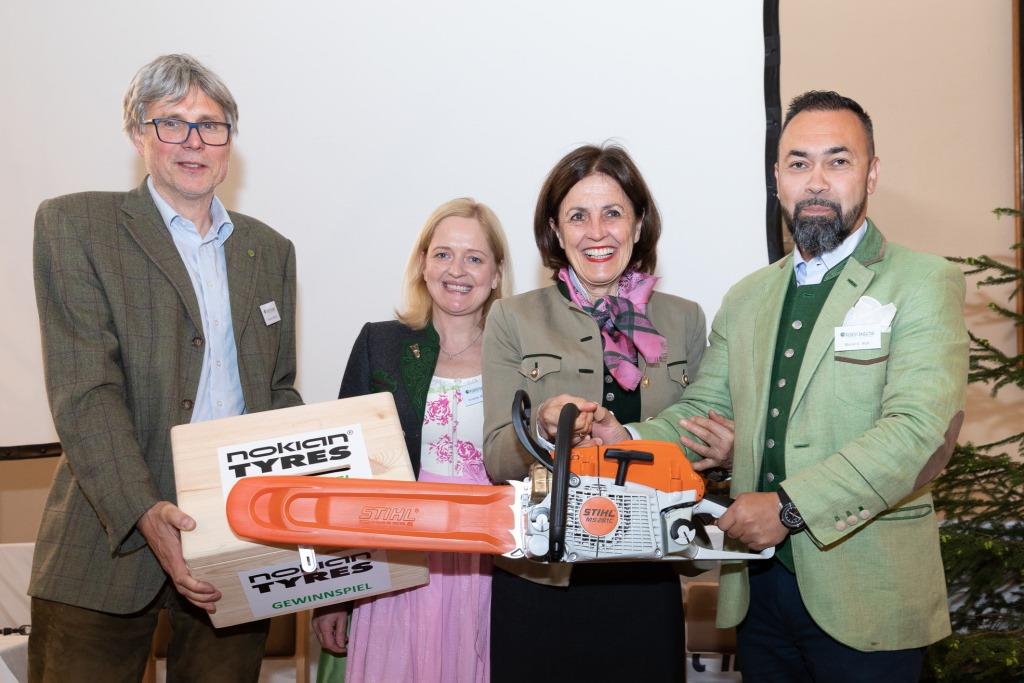 Foto: Harry Schiffer; v.l.n.r.: Gerhard Pelzmann, Veronika Maierhofer (beide Steiermärkischer Forstverein), Daniela Reinbacher, Marcel Wolf (Fa. Nokian)