In the Fem4Forest project, we deal very intensively with the question of what it takes for women to gain more importance in forestry. From a lot of feedback, one aspect comes to the fore very clearly, among other things: There needs to be role models in the public who show that it is possible that women can do it too.
Therefore we present some female role models here.
Andrea Pirker from Kulm am Zirbitz, Styria: Andrea runs the family's own agricultural and forestry business. She is also active as a biocontroller, court sworn expert, property manager and hunting manager, and is active in numerous committees such as the board of Forstfrauen or at Land&Forest Owner Association. She says: "Women, dare to do something!"
To person
Valentina Kirnbauer from Gloggnitz, Lower Austria: In the family business, the sawmill Franz Kirnbauer KG, Valentina runs the sawmill and the family-owned forestry company together with her father. Valentina's messages: "In forestry, as in other industries, women simply need the opportunity to prove themselves." And "Women need female role models so that they can imagine this path!"
To person
Helena Zechner from Spielberg, Styria: Helena is the first woman to work as a forest helper at Waldverband Steiermark GmbH. She is out and about in the Murtal region for the members of the forest association and organizes timber harvesting, timber removal and sales as well as all other necessary silvicultural measures such as afforestation, thickening maintenance, etc. She is also involved in forest public relations. What she loves about her job is working in the forest, in nature and the contact and conversations with forest owners.
To person
And in the fact check "Women in Austrian forestry" we summarize the most important figures and present extracts of survey results on the subject (in German).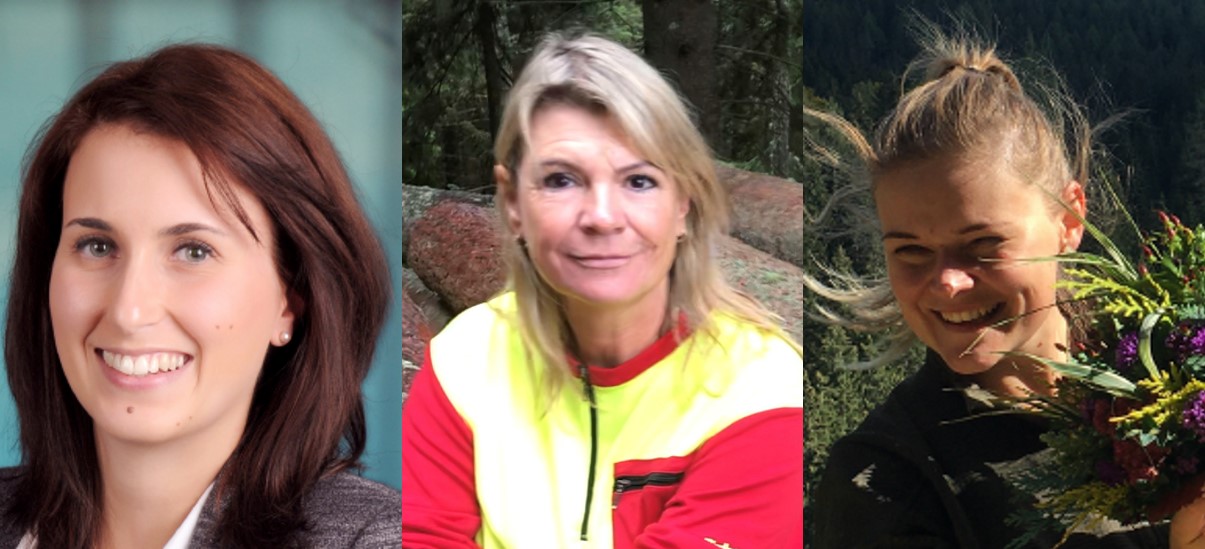 DTP3-500-1.2 Fem4Forest, Project co-funded by European Union funds (ERDF, IPA, ENI)